Luxe Nail Products, Services + Professionals at Luxe
Everything you need to know about Nails at Luxe.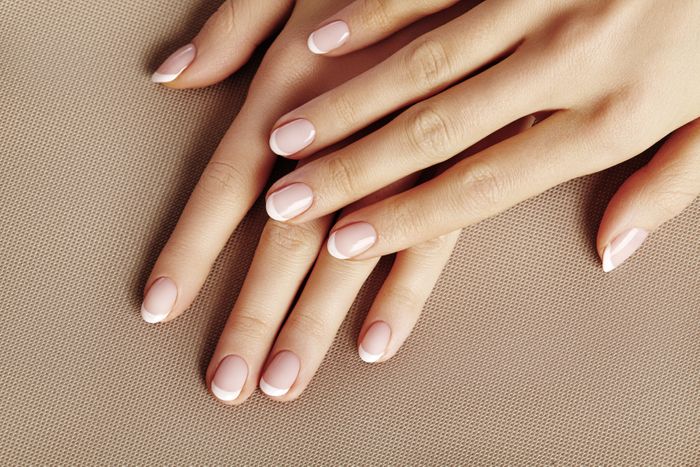 Whether it's fingers or toes, nails are at the height of fashion! Polished hands and feet are the perfect accessory for every outfit. We can create a subtle flash of indulgence, define your personal look or help you to maintain a professional, chic tone. We do it all and we do it the best. Luxe was most recently awarded "Best Nail Salon" and "Best Day Spa" by Arizona Foothills Magazine and has been nominated again for both as well as "Best Mani and Pedi".
Our SanTan location's nail spa can accommodate three manicures and three pedicures at once. Friends and family or unacquainted clients can sit comfortably with more than enough space on our plush, pillow-adorned pedicure couch, while those enjoying manicure services will enjoy overstuffed chairs at our nail stations. We offer acrylic and gel products, including full sets, fills and repairs, as well as colored or glitter gels and gel polishes, including CND's Shellac, Gelish, Orly Gel F/X, and OPI Gelcolor.
Our Nail Technicians pride themselves on being leaders in our industry when it comes to quality of work, skills, sanitation, the safety and quality of our products, and the proper use of the products. Our staff attends continuing education at least once a year. If you have questions about any of our products or services, contact us directly.
KIND WORDS FROM OUR CLIENTS
"The atmosphere is welcoming, and the staff is friendly and helpful."
— Leslie Granneman
"Amazing service! Always attentive! Love going here!"
— Karen Gillian
"After going to another salon where twice they ruined my hair and gave me the worst color, I found Luxe and am extremely impressed! The salon is gorgeous, everyone was so friendly and Cynthia is so sweet. She gave me exactly what I was looking for! She made me fall in love with my hair again and I already have future appointments scheduled."
— Holly Reinhardt
"My favorite place on Earth. I have been going to Luxe Salon and Spa for about 6 years. If you have never been here, you have to give yourself the Luxe experience. Never disappointed."
— Theresa Gurnett
"Love all the girls and guys at Luxe Salon. Every one of them is so nice and professional. Had a great visit."
— Mary Maka
"The best! I have seen several different people for hair and nail services and can honestly say that each one is so good!"
— Theresa Gurnett