The world of nail extensions is more exciting than ever, but with so many up-and-coming options available, it can be difficult to know where to start. That's where Luxe Salon & Spa comes in. At our luxury nail salon in Gilbert, Arizona, we offer a wide variety of nail treatments, including gel nails, acrylic nails, and SNS dip nails. And the best part? Our nail technicians will help you choose the best one for you!
SNS/Dip Nails Mani (Select techs only)
SNS/Dip Nail Extensions (Select techs only)
Gel or Acrylic Enhancement Removal with Mani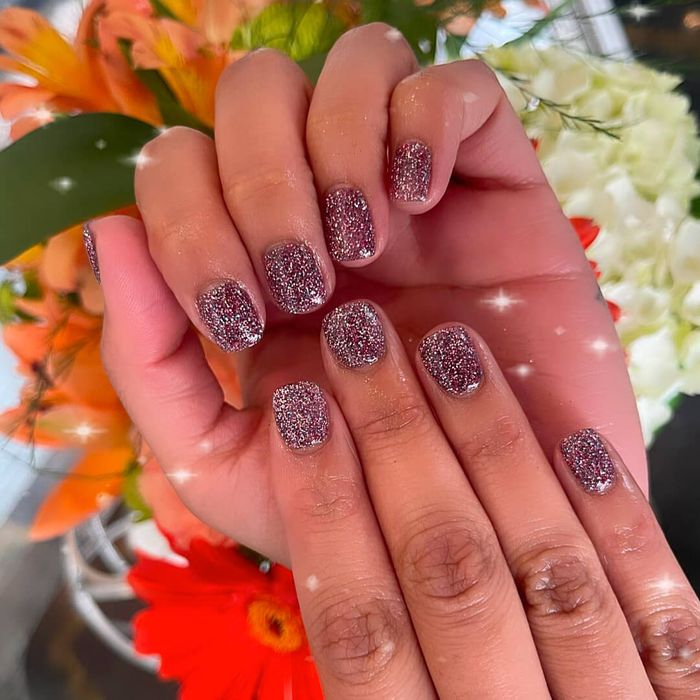 Glam It Up with Gel Nails
If you're looking for a long-lasting and high-gloss finish, our gel nails are the perfect choice. With a variety of colors to choose from, you can customize your look and add a touch of glamor to any occasion. Our gel nails are not only stunning but are also chip-resistant and durable, ensuring your nails stay flawless for weeks.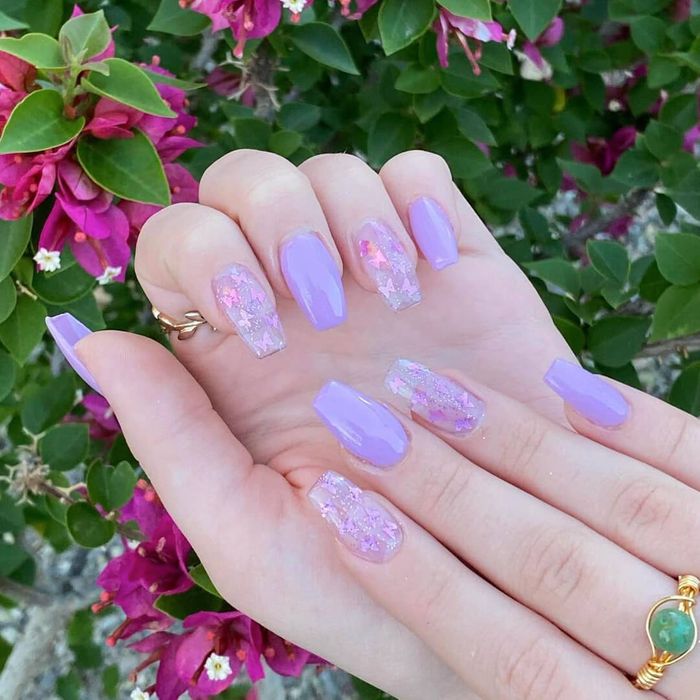 Accessorize with Acrylic Nails
For those who desire added length and strength, our acrylic nails are the answer. Our skilled nail technicians carefully apply a mixture of liquid monomer and powdered polymer to your natural nails, creating a sturdy extension. The result? Beautifully manicured and perfectly shaped nails that are sure to turn heads. Plus, with our wide selection of nail art and designs, you can personalize your acrylic nails to suit your style.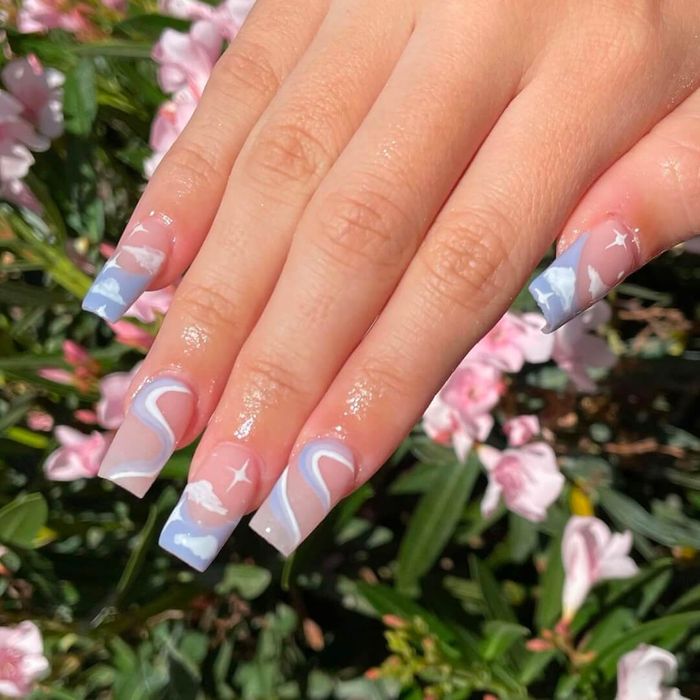 Stand Out with SNS Dip Nails
If you're seeking a healthier alternative to traditional acrylic nails, our SNS dip nails are the way to go. This innovative nail enhancement system promotes nail health while still providing a long-lasting and beautiful finish. With a variety of shades to choose from, you can achieve a natural or bold look that stands out from the crowd. Plus, SNS dip nails offer added flexibility and durability for extra peace of mind as you go about your day.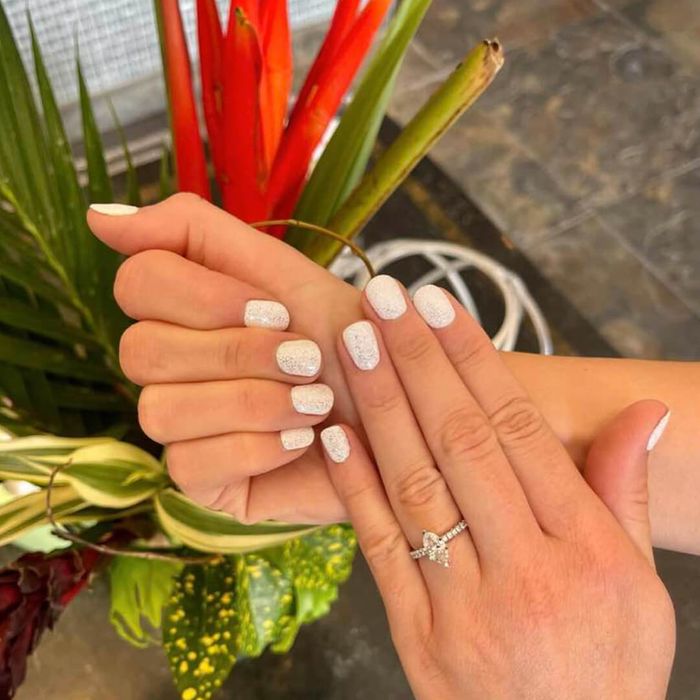 Which Type of Nail Extension Is Right for You?
Choosing the right type of nail extension can be overwhelming, but our expert nail technicians in Gilbert, AZ, are here to assist you. They will assess the condition of your natural nails, listen to your preferences, and provide recommendations tailored to your individual needs. Whether you opt for gel nails, acrylic nails, or SNS dip nails, you can trust our team to deliver stunning results using the best nail products on the market!
With our talented team of technicians and dozens of nail services to choose from, we're confident that you'll leave our salon feeling pampered and satisfied. Call Luxe Salon & Spa today to schedule your nail appointment!
Award Winning
As a family owned and operated business and the only luxury salon in the SanTan Village shopping area, our stylists and technicians pamper clients and constantly strive to exceed their expectations. Client satisfaction is paramount and return business is valued above all, only one of the many reasons it was recognized as one of three top salons in the EV Tribune's Best of the East Valley, as well as Get Out Best of Chandler, Arizona Foothills Best of Our Valley and more.
Community Involvement
Luxe is also active in its community, partnering with local schools, charitable organizations and other like-minded local companies. The business is a reflection of the personal vision of Darlene Arias, her husband Dan, and her daughters Danielle and Kristen. Luxe offers Bumble & Bumble, MoroccanOil, Goldwell Colors Systems and Styling, Kerasilk products, Éminence Organic Skincare, PCA, and other select product lines. In 2014, we were awarded "Best Nail Salon" and "Best Dayspa" by a local luxury magazine and have been consistently nominated in those categories and "Best Salon" ever since.
About Our Owners
Luxe Salon and Spa is managed by the Arias family on a daily basis and was founded in October 2009. However, they are not newcomers to the beauty business. Darlene started beauty school in 1973, eventually co-owning a salon in Mesa with her sister for 20 years before opening Luxe. Her mission, along with her entire team, is to make sure clients receive the pampering they've been looking for with professionals who are dedicated to continuing education and client satisfaction. The latter, together with the salon's glamorous ambiance, provides a class of service that is unsurpassed. Whether it's a classic service or indulging the latest trends, Luxe's skilled professionals and beautiful setting will exceed your expectations.