Welcome to Luxe Salon & Spa, the all-in-one destination for your esthetic needs in Gilbert, Arizona. Our dedicated team of experienced estheticians is committed to providing you with exceptional services that will leave you feeling relaxed, refreshed, and rejuvenated. From facials to chemical peels and dermaplaning, we offer a wide range of treatments designed to enhance your natural beauty.
Ultimate Luxe Age Corrective Facial (90 Minutes)
138
For All Skin Types – Luxe Exclusive!
A unique Deep Exfoliating Flower Acid Treatment reveals smoother, younger and brighter skin. It is followed by a relaxing Facial Massage, and a Lip Treatment. Lastly, an Age Corrective Treatment Masque deeply hydrates, plumps and tightens.
Custom Facial (60 Minute)
93
Choose a Concentration or Let Our Estheticians Choose a Blend for You:
FIRM AND TIGHT FACIAL, For Aging and Hydration.
LIGHT AND BRIGHT FACIAL, For Discoloration and Uneven Pigment
CLEAR AND BALANCED FACIAL, For Acne and Hormonal Breakouts
BALANCED AND REFRESHED, For Combination Skin
CALM AND SOOTHED, For Sensitivity & Redness
Teen Facial Treatment
68
Specially Formulated for Teen Skin
Luxe Express Facial (30 Minutes)
58
For All Skin Types – This swift, but luxurious facial will leave your skin feeling ravishing and vibrant in record time. Add to other services for a great spa day!
Dermaplaning (30 Min.)*
75
This skin rejuvenating service removes the vellus hairs and outer layers of dead skin cells to instantly leave skin smooth, supple and refreshed.This enhances the absorption of products and promotes a youthful glow.
Microdermabrasion (30 Min.)*
75
Gently exfoliates skin, removing the thicker, uneven outer layer. This type of skin rejuvenation increases collagen production to treat light scarring, discoloration, sun damage and stretch marks.
High Frequency Enhancement (15 Min.) á la carte*
38
Helps to treat and prevent stubborn acne, shrink enlarged pores, reduce the appearance of fine lines and wrinkles, decongest puffy eyes, and fade dark eye circles. Results best with multiple applications.
LED Light Therapy (15 Min.) á la carte*
38
Boosts collagen production and reduces the appearance of fine lines and wrinkles, sun damage, and skin problems including acne, eczema and psoriasis. Results best with multiple applications.
Add Ons: LED, High Frequency, Eminence Exfoliation Peel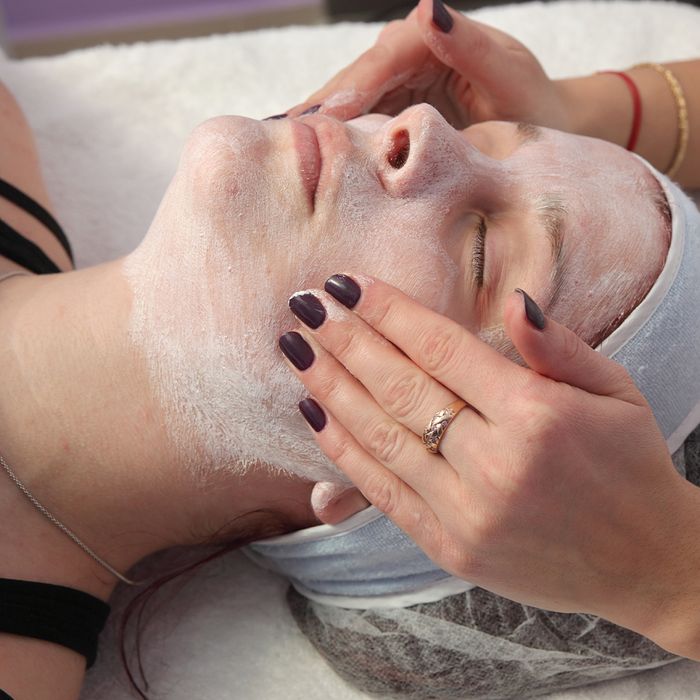 Facials: Relax and Refresh
At Luxe Salon & Spa, we believe that self-care is essential for maintaining healthy and glowing skin. That's why our facials are tailored to meet your specific skin concerns and goals. Whether you are looking to improve your complexion, reduce signs of aging, or simply de-stress and unwind, our esthetics professionals will customize a facial treatment to address your individual needs. Sit back, relax, and let us pamper you from forehead to chin.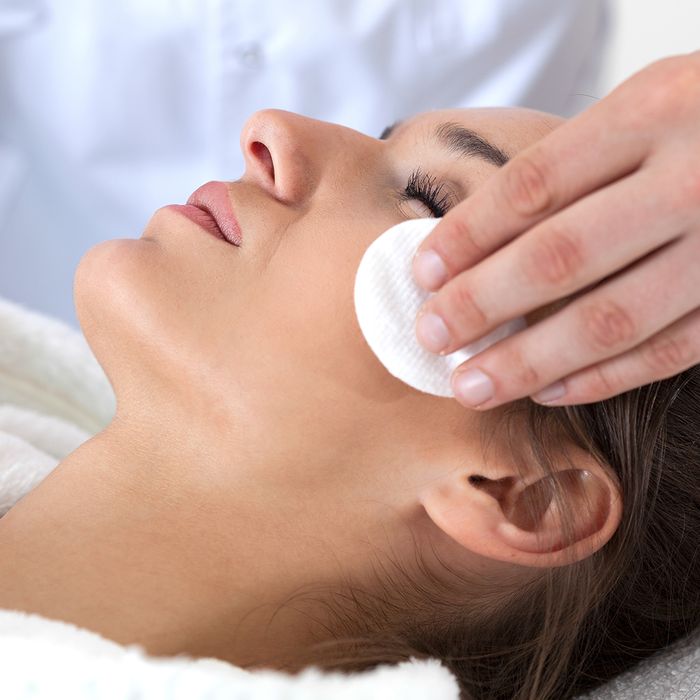 Chemical Peels: Reset and Renew
If you're looking for a more intensive treatment, our chemical peels are just what you need. We offer a variety of chemical peels that can effectively exfoliate your skin, improve texture and tone, and minimize fine lines and wrinkles. Our estheticians will determine the most suitable peel for your skin type and concerns, ensuring a safe and effective treatment that will leave your skin looking fresh and youthful.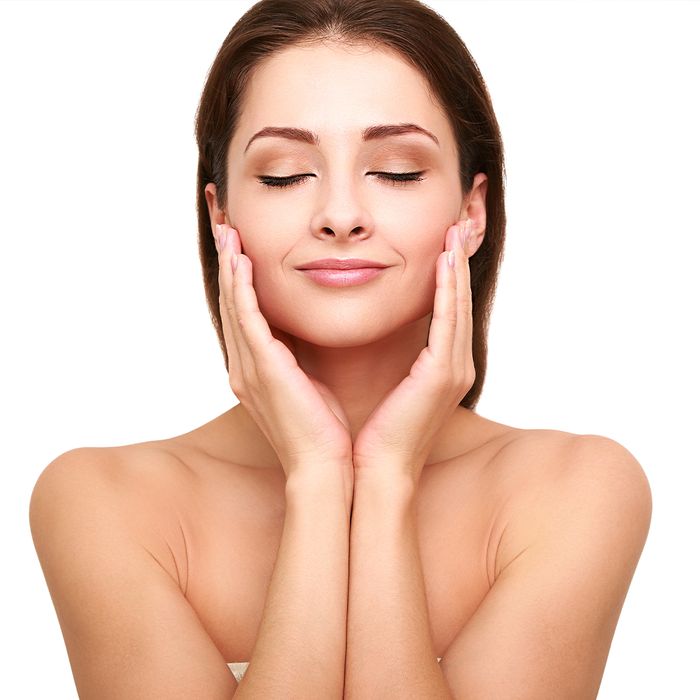 Dermaplaning: Rejuvenate and Revitalize
Experience the ultimate exfoliation with our dermaplaning treatment! This non-invasive procedure uses a sterile blade to gently remove dead skin cells and vellus hair (peach fuzz), revealing a smoother and brighter complexion. Not only does dermaplaning enhance the absorption of skincare products, but it also allows for flawless makeup application. It's a revitalizing journey with results you can see and feel!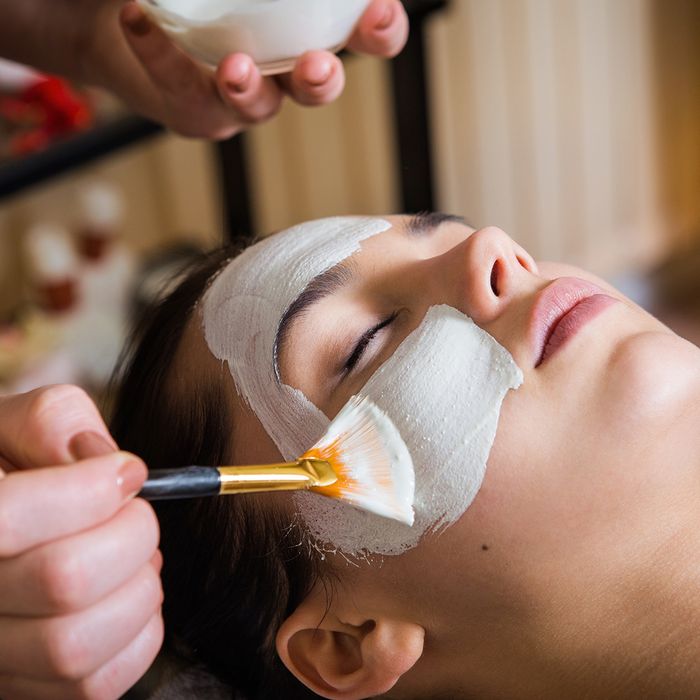 Explore Our Other Esthetic Services
In addition to facials, chemical peels, and dermaplaning, Luxe Salon & Spa offers a range of other esthetic services in Gilbert, AZ, to help you achieve your skincare goals. From microdermabrasion to high frequency enhancement and LED light therapy, we're confident that we can connect you with the esthetic treatment that's perfect for you.
Esthetic treatments are more popular than ever, and our appointments fill up fast. To make sure you don't miss out, book an appointment today and discover a world of beauty and relaxation at Luxe Salon & Spa!
Award Winning
As a family owned and operated business and the only luxury salon in the SanTan Village shopping area, our stylists and technicians pamper clients and constantly strive to exceed their expectations. Client satisfaction is paramount and return business is valued above all, only one of the many reasons it was recognized as one of three top salons in the EV Tribune's Best of the East Valley, as well as Get Out Best of Chandler, Arizona Foothills Best of Our Valley and more.
Community Involvement
Luxe is also active in its community, partnering with local schools, charitable organizations and other like-minded local companies. The business is a reflection of the personal vision of Darlene Arias, her husband Dan, and her daughters Danielle and Kristen. Luxe offers Bumble & Bumble, MoroccanOil, Goldwell Colors Systems and Styling, Kerasilk products, Éminence Organic Skincare, PCA, and other select product lines. In 2014, we were awarded "Best Nail Salon" and "Best Dayspa" by a local luxury magazine and have been consistently nominated in those categories and "Best Salon" ever since.
About Our Owners
Luxe Salon and Spa is managed by the Arias family on a daily basis and was founded in October 2009. However, they are not newcomers to the beauty business. Darlene started beauty school in 1973, eventually co-owning a salon in Mesa with her sister for 20 years before opening Luxe. Her mission, along with her entire team, is to make sure clients receive the pampering they've been looking for with professionals who are dedicated to continuing education and client satisfaction. The latter, together with the salon's glamorous ambiance, provides a class of service that is unsurpassed. Whether it's a classic service or indulging the latest trends, Luxe's skilled professionals and beautiful setting will exceed your expectations.